Des :
Wearing of amulets and devotional medals to provide protection or ward off evil is common in some cultures; these may take the form of symbols (such as the ankh), stones, plants, animals, body parts (such as the Khamsa), or glyphs (such as stylized versions of the Throne Verse in Islamic art).
$93.99



Des :
Jasper: Jasper is a gemstone of the chalcedony family that comes in a variety of colours. Often, jasper will feature unique and interesting patterns within the coloured stone. Picture jasper is a type of jasper known for the colours (often beiges and browns) and swirls in the stone's pattern.
$93.99

Gemstone Earrings: 14K with Natural Gemstone Earrings set in 925 Sterling silver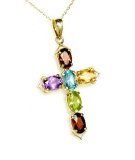 Multi cut Gemstone Earrings and Pendants and more..
Aquamarine & Garnet Gemstone Earrings & Rings
White Gold Silver Green Jade Gemstone Earrings
Wonderstarter Sweet Valentine's Savings on Gemstone Jewelry: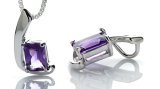 Cut Amethyst Pendant & (Rings, Necklaces) Gemstone Sterling Silver Jewelry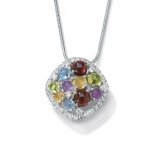 Stylish Multi-Gemstone Silver Pendant with white Gold